Trauma and Crime Scene Cleaning Houston
We offer prompt biohazard cleanup and restoration in the Houston, TX area. Our expert crime scene cleaners know how to restore property that has been contaminated due to crime, homicide, suicide, accidents, unattended death, disaster and more. Our team is here for you in your greatest time of need. We act with compassion and respect as we turn a hazardous environment back into a safe one. We're dedicated to helping property owners/managers, law enforcement, and public agencies in restoring property to its original condition.
We Accept Major Home Insurance Carriers
Tip Top Services accepts all major home insurance carriers, making it easier to navigate a tough time.
We understand the emergency nature of this type of cleaning service. Contact us anytime. We're here for you!
Schedule A Free Inspection Today
Arrive – We will arrive promptly to the scene. In the case of a crime, we will begin our work shortly after the police and coroners have left.
Remove – First, we will remove all blood, bodily fluids, and other contaminants from the scene.
Disinfect and Sanitize – Once hazardous substances are safely removed, we will ensure the property is thoroughly disinfected for health and safety.
Remove Odors – Once everything has been sanitized, we can use special equipment and chemicals to rid the area of any odors that may be present.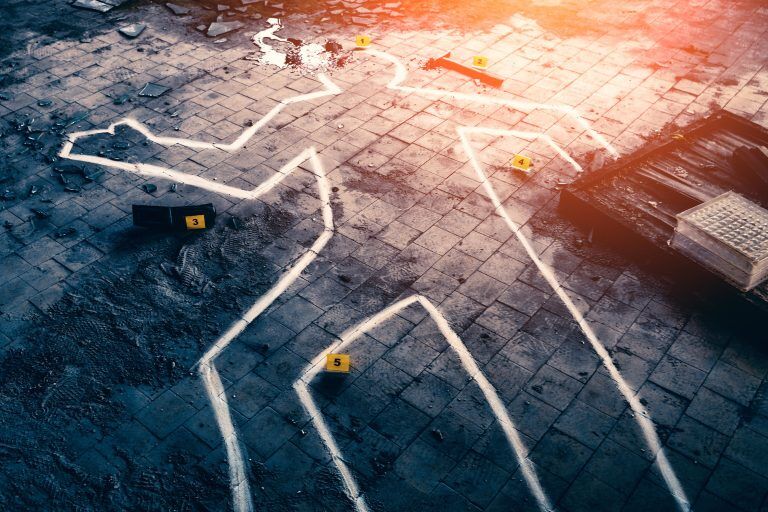 Trauma and Crime Scene Cleaning Services
Tip Top Services provides expert cleanup services for crime scenes in Houston. Cleaning up after a traumatic crime scene or homicide is an important task that requires specialized knowledge and equipment. Homicide cleanup should not be done without the expertise of a professional. The area should be cleaned as soon as possible after the police investigation has been completed. We offer prompt, professional service to families, business owners, and property managers who may be impacted by a violent crime. Our team adheres strictly to OSHA regulations to ensure that the finished result is safely decontaminated, sanitized, and restored to its pre-incident state.
Blood spills due to injury or death cannot be treated the same as other liquid spills. When dealing with bodily fluids, biohazards such as bloodborne pathogens must be carefully disinfected, decontaminated and disposed of. Any time an injury or death has caused blood spills, it's important to get a professional crew to handle and dispose of the biohazards. Our professional technicians are caring and compassionate, treating customers with respect during a difficult time. We will arrive promptly and provide complete cleaning for trauma and crime incidents in residential homes, vehicles, and businesses.
When a death has gone unnoticed or a body has been decomposing for any period of time, professional cleanup is crucial. The area should be cleaned as soon as possible after the police investigation has been completed. Tip Top Services provides quick, professional cleaning and decontamination services in Houston, TX to restore properties to their pre-incident state. While this would be an incredibly difficult and emotionally taxing cleanup for the average person, our technicians are experts at cleaning up biohazards. We understand the difficulty that our customers are going through and we aim to provide caring and respectful cleaning services.
Emergency Vehicle Decontamination
In addition to providing residential and commercial trauma and crime scene cleaning, we also provide vehicle decontamination. Cleaning a vehicle can be complicated. Our technicians know how to thoroughly check vehicles to ensure they are completely clean and sanitized, even in areas that are not clearly visible. Ambulances and emergency vehicles are among those most commonly affected, and it's very important that they are completely decontaminated and disinfected before being used again. We offer quick, affordable cleanup services and adhere to strict guidelines when it comes to cleaning up biohazards.
Losing a loved one to suicide can be incredibly traumatic, painful, and emotionally taxing. There's no need for loved ones to be stressed about cleaning up the impacted area. Tip Top Services will promptly provide expert suicide cleanup services with the utmost respect and compassion for those who are impacted. We adhere to strict regulations to ensure that all biohazards are removed and disinfected. In addition to restoring the location to its original state, we will also carefully handle personal possessions. Our expert technicians are compassionate and discreet, always operating in a caring and private manner.
Contact Us About Trauma and Crime Scene Cleanup
Tip Top Services serves the Houston area. Our technicians specialize in all types of extreme cleaning and decontamination services. If you have any questions or you would like to request a service, don't hesitate to get in contact with us today. We'll help you restore your property safely and efficiently. To get more information regarding our services, send a message to an expert in crime scene cleaning in Houston here on our website or give us a call at (832) 374-8125 today.
What Sets Tip Top Services Apart